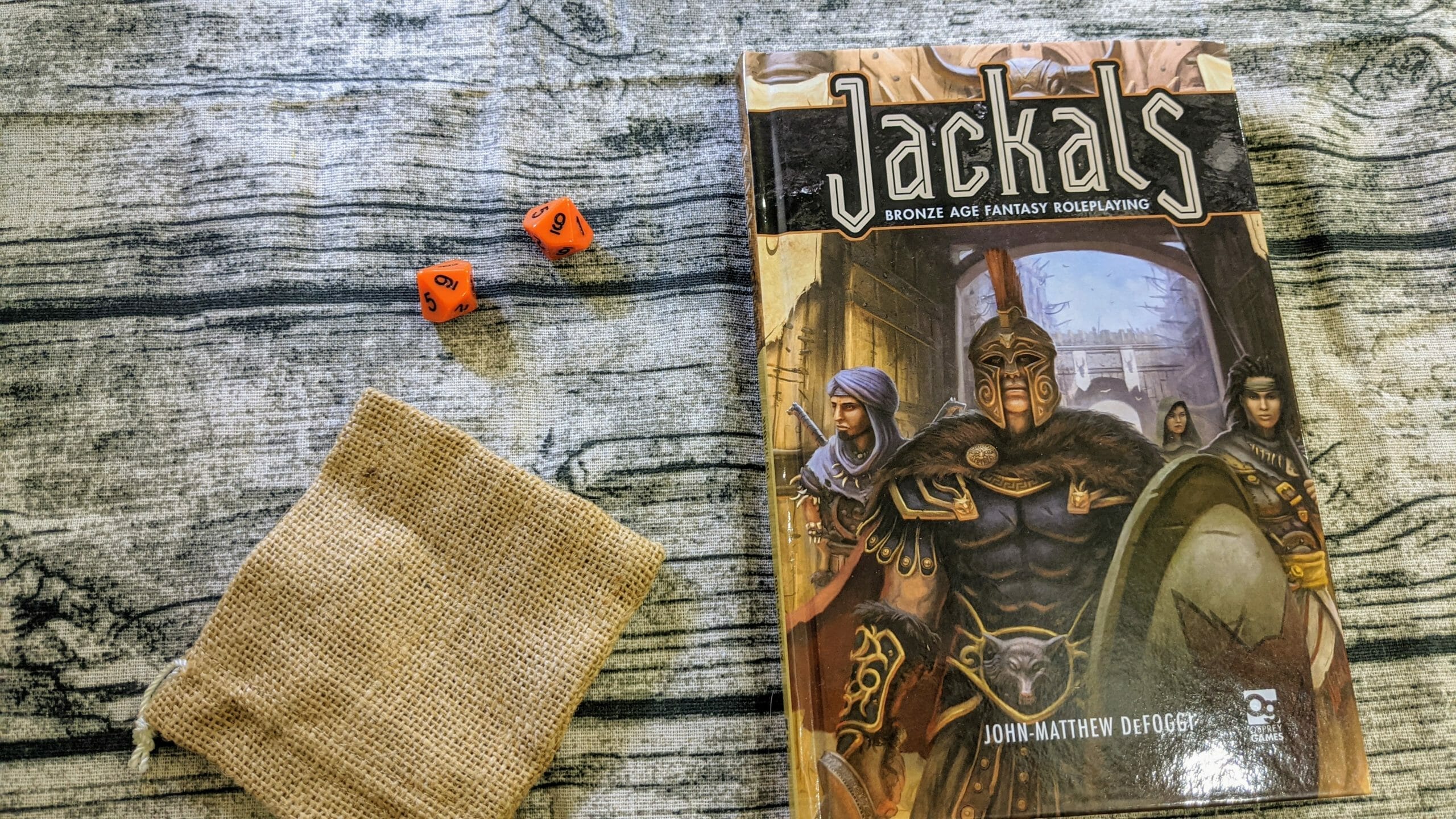 Designed by John-Matthew DeFoggie, the Jackals RPG is set in a land reclaimed by humanity from monstrous overlords, a force known as Takan. It gets thumbs up from Geek Native.
Die by d100 and the bronze sword: A review of the Jackals fantasy RPG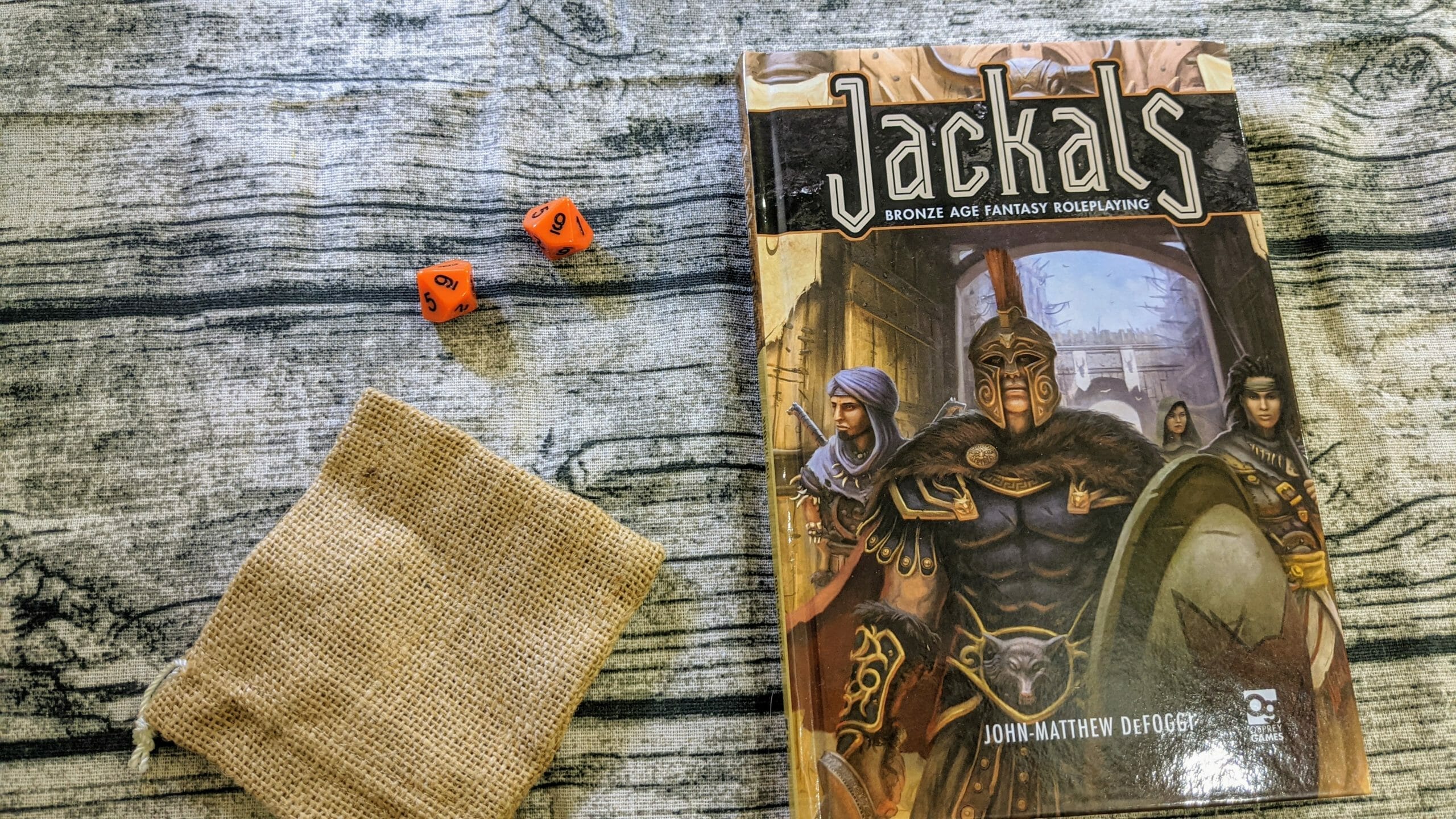 Jackals is a bronze age fantasy, and it's a gritty high fantasy at that. It's sorcery and sandals in the style of the Epic of Gilgamesh, and it gets the thumbs up from this ancient one.
Source From: Source